A piece of "Valencia" created by famous Brazilian percussionist Neil brought the cheerful samba rhythms to the audience. The world's famous percussionist Li Biao and his percussion group played the dancing song at Beijing Tianqiao Performing Arts Center on 12
th
August, 2017, which kicked off the 10
th
China International Youth Arts Festival.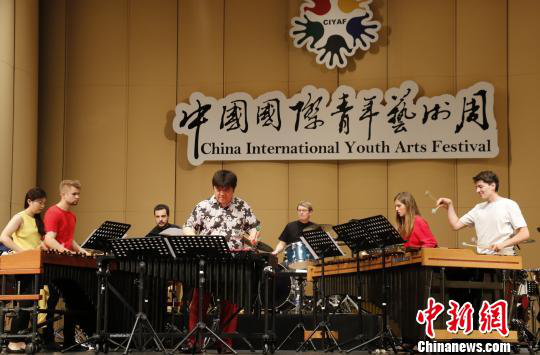 The opening concert on 12
th
August was the present customized by Li Biao and his percussion group, for this youth arts festival. The main percussionists are from 8 countries or areas, among which the 7 performers are studying at Berlin Conservatory of Music with Li Biao as their professor. In the concert, there were not only music from Brazil, Spain, French and America, but also the music "Body's Percussion" composed by Li Biao and his group for this arts festival. The "Body's Percussion" told the audience that all parts of our body could be the percussion instruments, playing different rhythms and songs.
Li Biao said:"We chose different kinds of music for this concert. We would like to create the atmosphere of happy and passionate, so as to realize the 'One Belt One Road' in the area of music."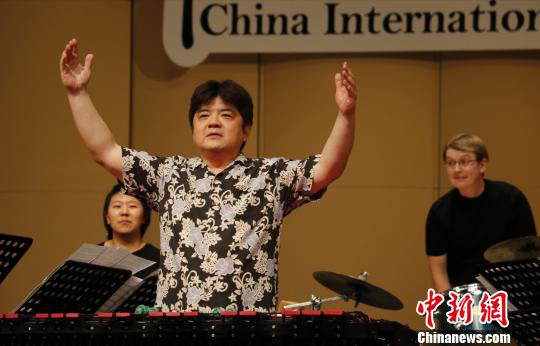 China International Youth Arts Festival has been organized for 10 years. As the first international cultural communication activity aiming at the youth, the festival with high-quality and high-standard activities has attracted thousands of teenagers domestic or aboard to participate in. It not only provides a large platform for the youths to perform and communicate, but also brings the audience lots of audio and visual feast.